Are you fixing to relocate your New Jersey home internationally? Have you been searching the web for international shipping companies to help you move? International moving can be stressful and overwhelming; that's why you need to use the international movers in NJ you can trust. Let Sea & Air International help you with your household move. Our experienced staff will answer your questions and walk you through our moving process. We are known to be on the top list of overseas shipping companies and work with many territories worldwide!
PREPARATION CHECKLIST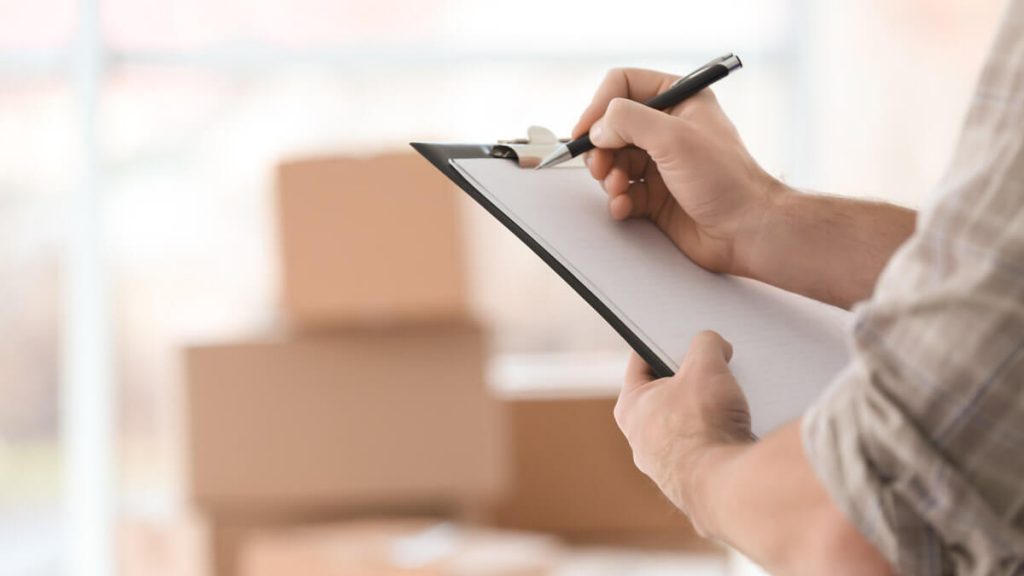 When preparing for a move there are a few things that we can ask ourselves in order to better organize the entire moving process and our own thoughts as we prepare for the move. These hurdles can include topics such as:
Time Frame – Is this move temporary or are you planning for something more permanent? This will help you with planning for other steps such as storage and/or selling options.
Passport and Documentation – If leaving the country, is your passport up-to-date? Also, are there any other papers or documents you may require, along with any signatures or other permissions?
Permissible Belongings – What will be allowed to travel with you, and what should be brought along later or cannot be brought depending on the area or country you may be moving to?
Shipping – What are the shipping costs, and what are the best ways to safely and effectively ship your possessions and any other precious items?
Insurance – What insurance options should you have, and what are those costs?
Pets – Are they coming with you initially, and if not, how will they make the trip at a later date?
Vehicle – Will your vehicle(s) be making the trip with you? If not, will they come along later or perhaps even be sold?
Furniture – Same thought process as before with your vehicle. Will it come along with you or perhaps be sold off or stored for future return or consideration?
And many, many more questions to explore and consider in order to have a safe and effective move occur.
As with any move, questions such as these are essential throughout the entire moving process in order to help gauge and prepare for the moving experience.
MAKING MOVES
The entire moving process can be quite a load to handle on your own, which is why many different moving companies are more than willing and qualified to help you with the uncertain pieces and parts of your move. Moving companies are available to help with a local move, long distance, and even cross country or out of the country. These moving companies come with experienced professional movers that can help you develop a personalized moving plan to fit your moving budget against any potential moving costs.
These moving specialists also help lessen the stress of a move by not only doing all of the heavy liftings but also by offering packing assistance and the necessary tools for packing your possessions for safe travel and transfer. They can help make your move stress free by supplying you with moving supplies such as moving boxes, packing tape, bubble wrap, and even moving containers if necessary, and any other additional moving services.
Whatever your moving needs, by partnering with a household moving company that offers many or any of these household moving services, you can essentially save money on many moving costs and create a personal moving plan for a stress-free move for yourself and/or your family.
LOCAL MOVE
When moving locally to a new location, it is important not to underestimate the amount of careful planning and meticulous preparation that must be applied as equally as if one was making a much more long-distance move. Your valuables and household goods still require the same amount of care and well-padded packing that a long-distance trip might require to ensure their safe arrival at the new home. Along with your possessions needing to be carefully prepared for the trip, there are also matters of changes of address needing to be filed, the transfer of home utilities, and perhaps the canceling of a few subscriptions or delivery services.
Next, no matter the distance that you are moving, it is also always wise to at least consider the cost of a moving service so that, in the event that you run short on time, at least you will have a good backup plan for who you would hire to help complete the transition from old to a new home. It is never a bad idea to get in touch with local, professional moving companies who can provide you with an accurate cost for your move and the stress-free option of having your entire moving process taken care of by a company of professional movers. In many cases, a moving company will provide you with a free estimate ahead of the move to allow you to better plan for the move and the payment. In some cases, you may not save money, but you definitely can, at the very least, save yourself some time and stress by handing it all over to the pros.
LONG DISTANCE MOVES
As with anything else in life, making a plan is still number one on the to-do, especially when moving. And equally as important as making the plan for the move is ensuring that you stay on schedule; this is vital when making a long-distance move since time is to be considered for the packing and the trip/distance to the new home. So, make a list, check it twice, and be sure to leave yourself enough time to do everything you need to do before the date arrives and the move is in full swing. Just be sure to know your budget and understand your constraints (both time and money) before you give the go-ahead and call in the troops on moving day.
While a local move may be easier to handle and take on by yourself, a long-distance move can be quite challenging to pack for and haul a long distance without any help. Hiring moving specialists may be necessary for a long-distance move, especially since they would have everything you need on hand already – packing supplies, trucks, and plenty of able-bodied and willing hands to help get this on the road. Also, many moving companies offer insurance policies with their services which can be helpful for the long distance and the peace of mind you may need while going through this entire process.
CROSS COUNTRY
When preparing for a lengthy move, such as one that would take you cross-country to South Korea, Australia, or another international relocation destination. It is important to remember that no matter if you try and take it on yourself or hire a moving company for that full move service, it will not be cheap either way. The weight of the move itself is heavy enough to weigh on your mind and keep you up at night leading up to the move, so be sure not to take too much unnecessary weight with you – such as the weight of items you don't use or have a use for anymore. Donating is a wonderful way to lighten one's load before a big move such as this, as well as selling items online or in a garage sale (which also would help lighten the financial burden of the move, too.)
Another excellent tip when moving such a large distance (or any distance) is renting a portable moving container. These storage pods are extremely useful because they can serve you a storage option before, during, and after the move. Lucky you.
Household Move Services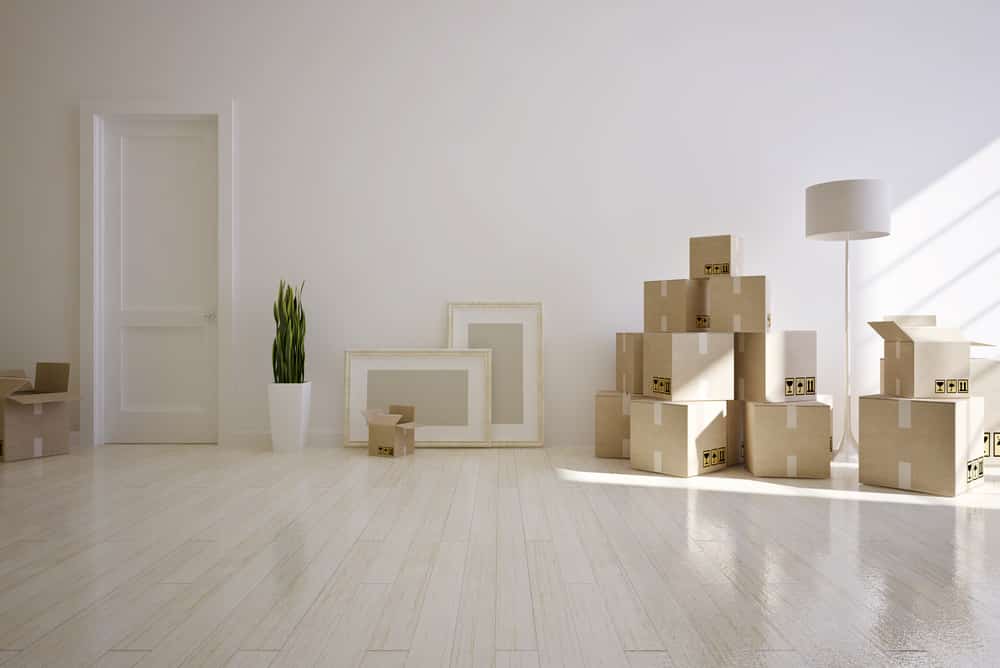 There are two different methods that you can choose from to have your household items moved with our international shipping services. We offer air and ocean freight options for moving around the world. When relocating to the Middle East, Europe, Central America, or any other foreign country, we have several different moving services that you can choose from. Such as:
Packing and Unpacking Moving Services – Everything will be packed appropriately so that it all arrives unharmed.
Export Documents – There are so many papers and forms for international moving, and our global shipping company will help ensure everything is completed.
Container Moving Services – Once we know the size container you need, we will come to your home and pack it up for shipment in a secure container.
Storage Services – If you have items you need to store while you are gone, we can also do that.
Marine Insurance – We have the international moving services you need to protect your belongings being shipped.
Specialty Item Moves – If you have any antiques or art that are delicate, we are one of the best international shipping companies to ensure their safe arrival.
Our storage containers are climate-controlled to protect your household goods. We will also assist you with the paperwork that is needed. This way nothing is left out or forgotten. You wouldn't want any of your household items having trouble going through customs.
You Can Trust Our Team
When making a move around the world, it is nice to have someone who can walk you through all the details. We want to help remove the stress and anxiety of moving internationally by providing you with a smooth transition. Our team has gone through this process many times and can give you experienced information.
We can give you an estimate if you want to know how much it costs to use our shipping company's moving services. One of our representatives can answer your questions and concerns as well. You can rely on Sea & Air International in New Jersey to provide great care during this overwhelming and exciting time.
Sea & Air International Can Help With Your Move
If you live in New Jersey and are ready to make a big international move, call Sea & Air International to help with your household belongings. We have the shipping solutions you're looking for, and it would be our pleasure to walk beside you in this process. Please call our office today for more information about our international shipping and household move services and a free moving estimate.