There is a lot of information you need to gather before making an international move. That is why you can benefit from hiring Sea & Air International to help you through the entire process. We are a professional moving company that can help you feel confident you are prepared for this type of big move.
Let Us Move You From NYC to Portugal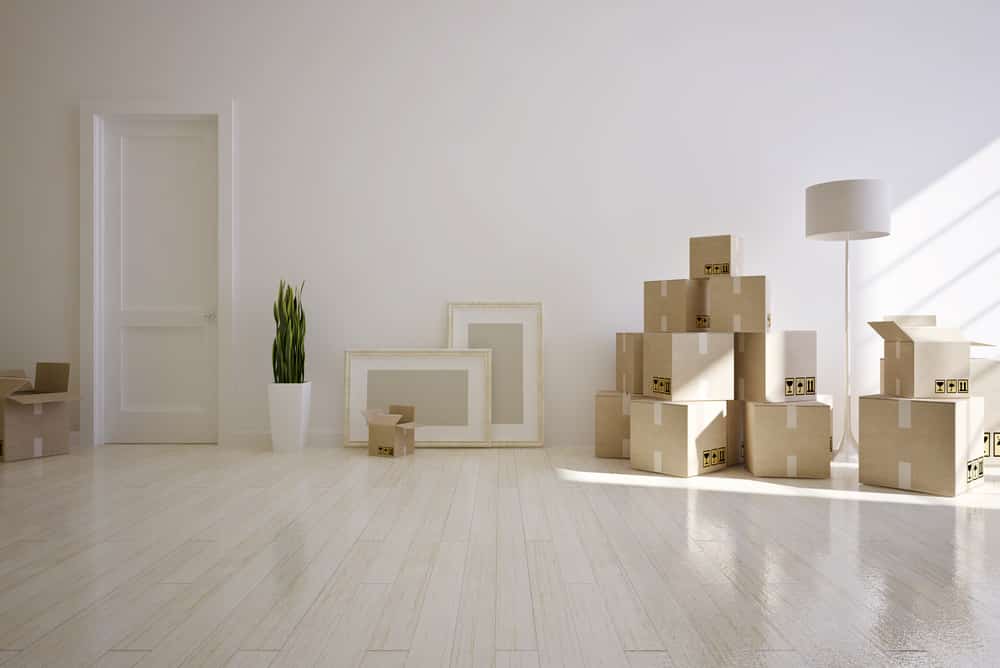 Are you moving to Portugal? International moves are a big deal that can bring on many different emotions for you in the process. Everything from nervousness, anxiety, sadness, excitement, and feeling overwhelmed. Our team of movers can help alleviate some of that stress. 
We will make sure you have everything to make this move as seamless as it can be for you. Sea & Air International will provide you with every bit of information you need and help you get from point A to point B. Some of the many ways that we help are by providing you with the information about documents, permits, certificates, and forms that you need. Such as:
Pet Vaccinations Certificates and Records
Used Household Good Documents
Personal Effects Forms and Documents
Prohibited and Restricted Items
Documents Required For Motor Vehicles
And More
Portugal Is a Great Country
Portugal has a population of over 10 million residents, and it is located in southern Europe. The currency that is used is euros, and they primarily speak Portuguese. Lisbon is the capital of Portugal. It is located on the Atlantic Ocean.
We have helped many people make a move from NYC to Portugal, and other countries, over the many years that we have been doing this. It would be our pleasure to help you do the same.
Let Us Answer Your Questions
Do you have additional questions that you would like to ask us? We are always happy to provide you with any information that you need about our services. You can contact us at any time, and we can help you better understand all that needs to be done. A few examples of the questions people ask us most often are listed below.
What Are The Costs Of Immigrating To Portugal?
It is not too difficult to obtain a permanent residency in Portugal. Once you have received all the proper documents and papers you need, you have to provide proof that you have at least $1,100 coming in each month.
Is Healthcare Affordable In Portugal?
For the most part, healthcare is free to residents of this country. There are requirements that you have to meet, and if you don't, there are other options that you have. You can find healthcare for a low cost if you cannot receive the free benefits.
Sea & Air International Can Help
You can hire Sea & Air International to help you make a successful move to Portugal. By hiring a professional company, you can relax a little in the process of moving. Call us today to get more information about our service and make an appointment.
We look forward to hearing from you soon!
Customs Information
PROHIBITED AND RESTRICTED GOODS
Firearms, ammunition, drugs, alcoholic beverages, and foodstuff.
CUSTOMS REGULATIONS
From Canada:
The Portuguese consulate general's requirements: (438 University Avenue, Toronto Ontario – (416) 217-0966)
If you wish to cancel your Canadian residency and return to Portugal permanently, you can apply for Portuguese Customs tax exemptions on your own car, motorcycle, or boat, by presenting at this Consulate:
– Your Income Tax for the last 2 years
– Your vehicle booklet
– your Canadian driving/sailing/motoring license
– Documentation proving you owned the vehicle/boat for at least the last 6 months prior to the shipping date.
– Vehicle search (Confirmation letter), which you can obtain at: http://www.mto.gov.on.ca/english/dandv/issoff.htm
– Statement of the intended date of your return, permanently, to Portugal.
– Address and Phone number in Portugal where you can be personally contacted by Portuguese Customs.
– Shipment of personal effects.
If you wish to cancel your residency in Canada and permanently return to Portugal, you can apply for a Portuguese Customs tax exemption on your personal belongings. For this, you are required to present to the Consulate:
– Portuguese passport (if you are married, please add also your wife's or husband's passport)
– Luggage list: item listing all the articles and specifying quantities. (Only used household articles are allowed. Electrical items must be used and, furthermore, identified according to the brand, model, and serial number.)
– Declaration with your complete identification, mentioning the date you became a landed immigrant in Canada, the date of your intended definitive return, as well as your complete address and phone number in Portugal, where you can be personally contacted by Portuguese Customs.
General
1- Certificate of Residence
"Residence certificate" issued by the nearest Portuguese consulate confirming that he has resided in the country of origin at least during the last twelve months, prior to the client's departure to Portugal.
It is understood to be the normal residence of a person where same lives for a period of at least 185 days of a civil year, in consequence of his or her professional life or, in a case of a non-professional life, in consequence of the bond between the person and the place where he or she lives.
For the purposes of the automobile tax exemption (in the case of importing an automobile to Portugal), it is by law required that a person lives and works abroad for at least 24 consecutive months.
2- Baggage Certificate ("Certificado de bagagem")
All Portuguese citizens who work and reside outside of the European Community for at least the period of one year, when returning to Portugal on a definitive basis, are entitled to import their household effects with exemptions on import duties and Iva (V.A.T) exemptions.
Household effects are interpreted as household goods belonging to the person and his or her family, such as:
household furniture and household belongings;
bicycles and motorbikes (up to 50 cc), trailers, camping caravans, leisure boats, and tourism airplanes that do not translate into, either by their nature or by their quantity, any relationship to commercial use;
domestic animals and saddle animals;
all mechanic portable instruments that are of personal or professional use by their owner;
Rules to be observed: items are not to have benefited from any exemption when purchased and have to be owned for at least a period of six months prior to importation into Portugal.
Documents to be presented:
Proof of residence (when started and when canceled);
Proof that household effects are of personal use and ownership for at least six months;
List of all household effects to be imported.
3- Certificate for the Importation of an Automobile.
All citizens, of Portuguese nationality, holders of a driver's license, that can prove their status as productive immigrants for at least a period of 24 consecutive months, and that declare their intent to return to Portugal on a definitive basis, may benefit from the IA exemption (automobile tax ) on the importation of their automobiles, provided such automobiles have been of their personal use for at least a period of six months.
Rules to be observed:
Citizen to be at least 18 yrs old, of Portuguese nationality, and to hold a driver's license;
To have worked and resided outside the European Community for at least a period of 24 consecutive months;
To own the vehicle for a period of at least six months prior to importation;
The citizen has to cancel his/her residence from the present country of residence.
Documents to be presented:
Driver's license and vehicle registration;
Proof of residence in said country;
Proof of status of immigrant workers for a period of at least 24 consecutive months.
"Certificado de bagagem"
Photocopy of passport (original may be required).
EEC declaration supplied by RETTENMAYER.
Declaration supplied by RETTENMAYER where the date of arrival and other details are stated.
Domicile certificate (atestado de residencia) to be obtained by the client and issued by the Junta de Freguesia in which the client's residence in Portugal is situated, confirming the address and mentioning the date since when the client has resided there.
Proof of application for residence permit no matter client's nationality (Portuguese is the only exception).
SHIPMENTS FOR FOREIGN DIPLOMATS
The diplomatic franchise should be obtained by the local Embassy.
WARNING:
Making a false or misleading statement to the Authorities is an offense and may involve heavy penalties. Drug trafficking is against the law, and severe penalties apply.
Important: This information is intended for general guidance. Sea & Air International cannot, however, take responsibility for any errors or omissions or for any loss or damage that may occur from its use. As such, it is advisable to contact the nearest Australian customs office for full and current information prior to importation.