Are you moving to Indonesia? It is always a fun and exciting time to plan an international move to another country. Then, on the other hand, there are many nerves and uncertainties that come along with that. If you are preparing for a big move like this, you need to hire Sea & Air International to help.
Information For Moving To Indonesia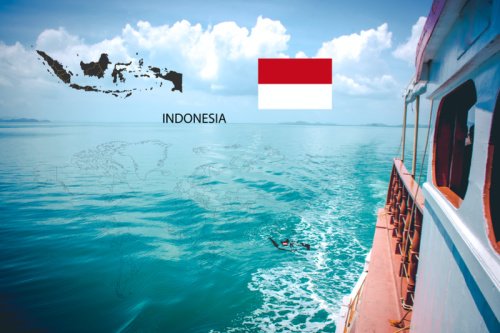 International moving is a huge change that is made in your life. Many times these moves are made for work-related purposes, making them temporary. We have storage units that you can use to store your belongings being left behind. They are climate controlled and offer you a sense of comfort that your personal items are safe while you are gone.
That is only one small way that Sea & Air International can help you during an international move. Our team of professional movers will assist you with every step along the way, from getting everything to leave, packing up, and settling you in your new place. Here are a few of the services that we offer to you:
A List of All Personal Documents Needed
A List of All Motor Vehicle Documents Needed
A List of All Pet-Related Documents Needed
A List of All Restricted and Prohibited Items
We Can Help You Move to Indonesia
Southeast Asia is home to Indonesia. There is a population of almost 275 million on the seventeen thousand islands. Some of the islands that are included in this area are:
Java
Sumatra
Bornea
Sulawesi
And Many More
The capital of Indonesia is Jakarta. Sea & Air International is always happy to help you make this exciting move. We have helped many people over the years make international moves like this, and we work in many surrounding countries.
Do You Have Questions?
Feel free to contact Sea & Air International for information about the services that we can provide to you. It is our goal to provide you with the best customer service there is. One way that we do that is by making sure you are informed as much as possible. Here are some of the questions we get most often.
Are Your Services Expensive?
Moving services can save you a lot of time and energy. They come with a cost, but one that you will find beneficial to you. Call Sea & Air International today to get more information about the services that we provide and the costs.
Is There Public Transit In India?
Yes, you can find public transit in India quite commonly. When you are living there, you may choose to use this method of traveling over driving yourself.
Sea & Air International Is Here To Help You
Call Sea & Air International today to get the services you need for your move. We have many services available to help you in the ways that you have been looking for. Our team is knowledgeable, trained, and professional in all the services that we offer.
Customs Information
PROHIBITED AND RESTRICTED GOODS
Firearms, ammunitions and explosives, obscene literature, photographs and films, politically "undesirable" literature, foodstuffs and alcohol, toy guns and air guns, motor vehicles, books of a political or religious nature, which may be offensive to Indonesia, Indonesians or Islam may be refused entry
CUSTOMS REGULATIONS
A physical examination of cargo by customs is required. Should prohibited articles be found (see above), should new items be found (see customs regulations below), or should the shipper's documentation be inadequate, additional charges will be applied. These charges will be invoiced to the shipper and collected prior to delivery.
HOUSEHOLD GOODS ("HHG")
Only used household goods are permitted duty-free entry. Any items in original factory cartons are classified as new and may be dutiable. Only one each of the major household appliances or electronics is allowed. Only a reasonable number of CDs, DVDs, VCDs, Video Tapes, or Laser Discs are allowed. However, these items are subject to censorship and applicable fees.
DOCUMENTATION
A residence card (KITAS) and work permit (IKTA) must be issued and valid for a minimum of 52 weeks for duty-free shipment. Documentation is required for the shipper/consignee only.
ARRIVAL LIMITS
Used HHG must arrive in Indonesia within 6 months of the residence card (KITAS) issue date.
AUTOMOBILES
Car and motorcycle imports are prohibited, with the exception of those for shippers with full diplomatic status.
PETS
An import license is required to import a pet. Pets are also subject to customs duties and taxes. The importer of a pet does not require a work permit or residence card (KITAS). Please fax us for further details.
MAXIMUM NUMBER OF DUTY-FREE IMPORTS
One shipment by air or by sea. However, if there is an air and sea shipment, we can clear both duty-free, providing the air shipment is received and cleared first. This is because customs stamp the importer's passport at the sea terminal but not at the air terminal.
ORIGIN & DOOR TO DOOR RATES
Due to extreme fluctuations in density caused by rattan furniture, wicker baskets, etc., it has become impossible to quote fixed origin rates. It is also extremely risky for our overseas correspondences to attempt to construct door-to-port rates according to density. Please fax us for details.
RETURNING INDONESIAN NATIONALS
The following are customs needs on a duty-free basis for shipment to Indonesia.
· Original Passport
· Letter from the Indonesian Embassy in the host country stating the client's arrival date in the country, the date of return to Indonesia, and that your shipper is bringing a shipment of household goods back to Indonesia.
· Assignment and re-assignment letter – normally provided by the employer or a letter from the school/university
· A packing list certified by the Indonesian Embassy at the point of origin.
· For shipments to be free of duty, your shipper has to have been overseas for a minimum of 12 months.
Please note that a returning Indonesian citizen complying with the above documentation is entitled to one duty-free shipment by sea or by air. However, if there is an air and sea shipment, we can clear both as duty-free, providing the air shipment is received and cleared first and providing both shipments have complied with all required documentation at the origin as listed above.
CONSIGNMENT / NOTIFY INSTRUCTIONS
Consignee shown on B/L should be:
Client's name as per passport
c/o Our Agent
Our Agent's address
Notify party is:
Same as consignee
WARNING: Making a false or misleading statement to the Authorities is an offense and may involve heavy penalties. Drug trafficking is against the law, and severe penalties apply.
Important: This information is intended for general guidance. Sea & Air International cannot, however, take responsibility for any errors or omissions or for any loss or damage that may occur from its use. As such, it is advisable to contact the nearest Australian customs office for full and current information prior to importation.